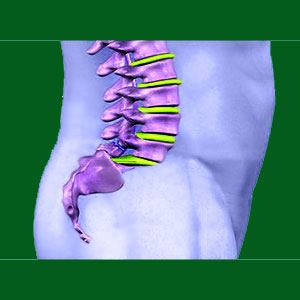 Spondylolisthesis sexual dysfunction can be caused by impingement of the sacral nerve roots, which is a possible consequence of central spinal stenosis leading to cauda equina syndrome. CES is a very serious medical emergency that may be created by extreme shifts in the alignment of the central vertebral canal. These shifts are possible in cases of severe grade 3 and especially grade 4 classifications of both retrolisthesis and anterolisthesis.
The nerve roots which directly serve the sexual organs are well protected by mother nature. They are not subject to compression within the foraminal spaces, since they exit through well defined openings in the sacrum, which do not typically demonstrate the type of degeneration which plagues the lumbar nerve roots of L4, L5 and S1. However, these nerves are still part of the cauda equina nerve bundle and can therefore be compressed within the central canal before they have the chance to exit at their respective sacral foramen.
This dissertation explains how spondylolisthesis can cause sexual dysfunction in patients through the mechanism of neurological compression of the sacral nerve roots. We will also explore alternative explanations for sexual dysfunction as primary and secondary consequences of spondylolisthesis.
Spondylolisthesis Sexual Dysfunction Relationship
Sexual dysfunction can be linked to listhesis through neurological, muscular or psychoemotional causative processes. It may be difficult to determine which of these contributors is primary and which might be secondary or non-factors, since all three contributors tend to act together and cumulatively in many patient profiles.
Spondylolisthesis most commonly occurs in the lower lumbar spine, which is not coincidentally one of the areas most involved in sexual functionality. The lumbar spine is important in performing sex acts for both men and women. Doctors have known for a very long time that any lumbar pathology is detrimental to a healthy sex life. However, we have found that even cervical spondylolisthesis can be just as disruptive to sexual functionality for the exact same reasons as more typical lumbar varieties.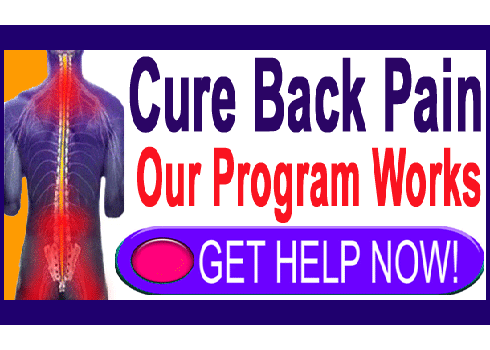 Sexual Dysfunction Spinal Causation
Below we detail how and why listhesis can negatively affect sexual performance, as well as sexual enjoyment for men and women alike:
Spondylolisthesis can misalign the central spinal canal and/or foraminal openings through which the spinal nerve roots exit the vertebral column. Both of these circumstances can lead to impingement of nerve tissues that might be instrumental in innervating the sexual organs or some of the muscles that act as secondary facilitators of sexual acts. In the lumbar region, central spinal stenosis can affect the mid to low sacral nerve roots within the central canal, while in the neck, listhesis can impinge on spinal cord tracts that might be involved in creating these same nerve roots lower in the anatomy.
Symptomatic expressions of any type of listhesis can cause widespread muscular pain regionally and in related areas of the anatomy. Since the back muscles are interdependent in form and function, listhesis can create a large area of pain, regardless of where it occurs in the backbone. Pain is never conducive to enjoyable sexual activity and might be prohibitive to both function and satisfaction.
Psychoemotional dysfunctional is commonplace for various reasons. Some patients simply have terror over the very idea of sex with their structural spinal abnormalities. This fear is often instilled by well-meaning doctors who caution them to take it easy with such strenuous acts. Many patients have suffered flare-ups of pain during or after sex, further causing them dread and apprehension.
If the cause of pain is actually a mindbody process, but mistakenly blamed on spondylolisthesis, then sex is a very common trigger for symptoms to occur. Sexual issues lie at the heart of many mindbody syndromes, since they relate to intimacy, loyalty, trauma, family, betrayal, trust and many other types of subconsciously sensitive and often repressed issues.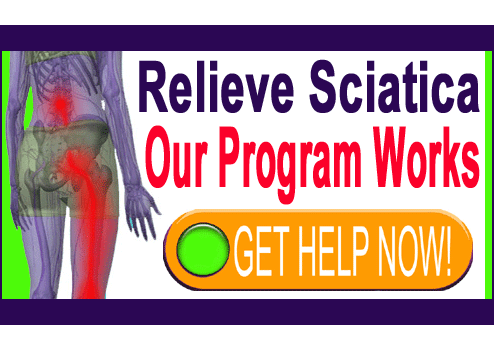 Correcting Spondylolisthesis Sexual Dysfunction
Structural issues that are creating dysfunction due to nerve compression are actually the easiest to fix statistically. Unfortunately, this usually entails dramatic spinal fusion to restore the migrated vertebral bone to its intended anatomical location and realignment of the nerves that are currently suffering compression.
Muscular pain that prohibits or reduces the appeal of sex is harder to manage, since even fusion might not solve this problem. Patients might be best served learning alternative ways to mitigate this pain, such as those offered by expert pain coaching programs.
Psychoemotional causation due to fear and past painful experiences can usually be overcome with positive reinforcement of the benefits of sex and some degree of compromise in position and exertion. However, psychoemotional syndromes that are causing primary gain pain which is mistakenly blamed on listhesis are far more commonplace and will require the application of knowledge therapy to disarm. Remember that a large percentage of suspected symptomatic listhesis cases actually involve incidental vertebral slippage and primary symptomatic activity caused by the mind, and not any abnormality of the spine.
Spondylolisthesis > Spondylolisthesis Symptoms > Spondylolisthesis Sexual Dysfunction