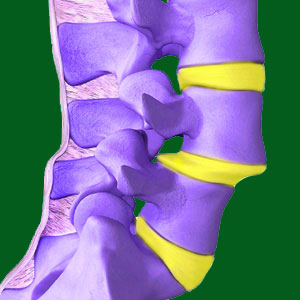 What is spondylolisthesis? This is the primary question of people who are newly diagnosed and often terrified at the idea of vertebral slippage. Listhesis creates many questions in the mind. What is it? Where did it come from? What caused the condition? What should I do about it? Do I need treatment? Will I be in pain? What do I do about pain I might already have? Do I need surgery? Will I become disabled? Will I die?
All one has to do is read these questions out loud while imagining oneself in the role of a newly diagnosed patient to fully appreciate the fear factor involved in the spondylolisthesis diagnosis. We understand the catastrophic consequences of fear and nocebo on overall health and wellness and have therefore worked diligently to help patients who desperately need answers to their various inquiries.
This introductory essay will provide a series of reports on spondylolisthesis, including background on the condition, some lesser known facts and myths and basic advice for patients who are trying to learn all that they can to better their treatment outcomes. If you want to learn the basics of listhesis, this treatise is a great place to begin.
What is Spondylolisthesis? – Common Questions
What exactly is listhesis? The condition is a shift in position by one or more vertebral bones from normal anatomical placement to atypical placement, forward or rearward of the vertebral bones that surround it.
What causes spondylolisthesis? There are several types of the condition and each has different causative processes. This is why we tackle this detailed question in the spondylolisthesis causes resource section.
Is spondylolisthesis painful? Most minor to moderate cases are not painful or pathological in any way. Typically conditions must be graded 3 or 4 in order to have real pain potential. This is not to say that people with grade 1 or 2 listhesis can not have back pain, since there are many, many other explanations for these symptoms besides the vertebral abnormality.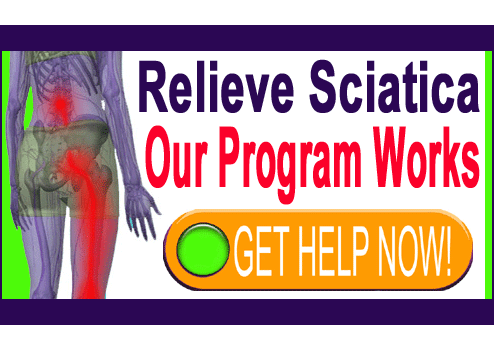 Do I need treatment for listhesis? If you do not have pain or any spinal stability issues, then no, you do not require medical treatment. We do advise having the condition monitored regularly to ensure that this need does not change with time. If you have pain or an unstable spine, you might need treatment. We advise reading through all the resource essays in our spondylolisthesis treatment section for complete coverage of this question.
Will I become disabled by listhesis? Not likely. Grade 1 and 2 are virtually always nonissues for pain or disability. Higher grades have the potential to create serious spinal problems, but can almost always be successfully treated to mitigate their potentially consequences on health and functionality.
What is Listhesis? – Topical Discussions
In the following section, we discuss some of the most important introductory topics related to all listhesis spinal misalignments. As each new essay is finished, it will be made public in the list beneath:
Looking for an objective spondylolisthesis definition that makes sense? Look no further, as we tackle the topic in its entirety. Many patients have difficulty understanding the spondylolisthesis explanation provided to them by their doctors.
Spondylolisthesis facts and myths are often confused, or worse yet, manipulated to make care providers more money at the expense of patient health.
Spondylolisthesis FAQ represent the most commonly asked questions about vertebral slippage. We provide the answers that you need.
Be sure to consider the source and motivations of any spondylolisthesis information, as some types of data are manufactured with a specific goal, instead of objectively obtained and propagated. This is especially true with drug studies and surgical efficacy research. Similarly, spondylolisthesis research of all types should be obtained from reputable sources, not places where there is an obvious sale's approach visible, such as on individual doctor or surgeon websites, product websites, drug company websites or surgical device manufacturer websites.
We are one of the few sources of quality spondylolisthesis advice, since we have vast experience as both doctors and patients, yet do not allow financial motivations to interfere with editorial objectivity. This promise of honesty, integrity and objectivity is embraced by all of The Cure Back Pain Network websites.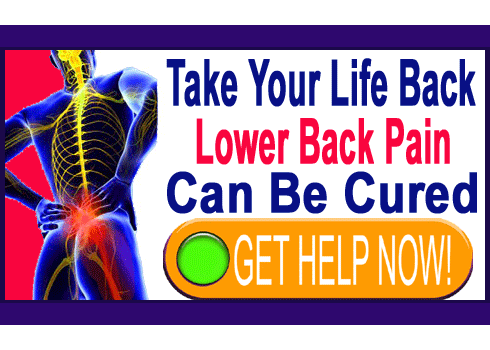 What is Spondylolisthesis? – Summation
When you think of spondylolisthesis, just imagine that the normal symmetry of the spinal alignment has been disrupted. Instead of a gentle and predictable cascade of vertebral bones in a specific direction, the condition entails that one (usually) or more (very rarely) have moved out of their proper placement and have therefore influenced the balance, and possibly, the overall integrity of the spinal column.
In most patients, the abnormal migration of these bones is self-regulating and does not amount to large percentages. This is why more than 90% of patients fall into the grade 1 and 2 categories of classification. When the bones move far out of their normal placement, more severe consequences can result and these are the patients who require medical interventions in most instances.
As a final note, it must be mentioned that no case of spondylolisthesis is inherently pathological. Even some extreme grade 4 conditions will present no significant symptoms whatsoever. However, the general rule states that the worse the classification of the condition is, the greater its symptomatic potential becomes. Remember this as you seek diagnostic evaluation and when considering treatment recommendations.
Now that you better under stand spondylolisthesis, you can proceed forward with treatment. We always recommend our proprietary pain relief program, since it is effective, safe and can provide immediate help 24 hours a day. You can also learn much more about spondylolisthesis on Cure-Back-Pain.Org.
---
Spondylolisthesis > What is Spondylolisthesis?
---