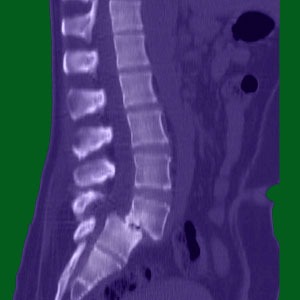 The spondylolisthesis diagnosis can be fear-inspiring and confusing for patients. Diagnosticians are strongly cautioned not to imprint nocebo effect to their patients, as this psychoemotional consequence is proven to be even more damaging than the physical ramifications of the actual spinal abnormality.
Diagnosing listhesis is a straight-forward and simple process that can be achieved using virtually any form of medical imaging. X-rays are more than capable of identifying even minor versions of listhesis, but CT and MRI provide a much enhanced look at the potential effects enacted by the shift in normal vertebral positioning within the spinal anatomy. While there are various indications that spondylolisthesis might exist, there is no definitive noninvasive way to confirm its presence without performing a proper medical imaging study of the spine.
This resource section profiles the diagnostic aspects of listhesis, including its classification and grading, as well as detailing the actual practices used to identify the condition during evaluation.
Basic Listhesis Diagnostic Process
Spondylolisthesis might or might not demonstrate physical evidence of its presence in posture or gait. However, even when present, these visual clues are certainly not indicative for diagnostic certainty and might only raise suspicions for listhesis among trained medical professionals. In order to actually diagnose the condition, the patient must undergo proper medical imaging evaluation.
X-rays are fully capable of showing listhesis, as well as contributing factors like spondylolysis. X-rays are also valuable in ascertaining the grading of a listhesis condition, as the percentage of migration is easily visible using a sagittal view. However, since spondylolisthesis may influence other neighboring tissues, it is best for symptomatic patients to undergo MRI, or at least CT scan evaluation, for significant vertebral listhesis conditions. MRI can visualize all the structures in and around the spine and will provide greater insights as to potential mechanisms for pain, if any discomfort is present.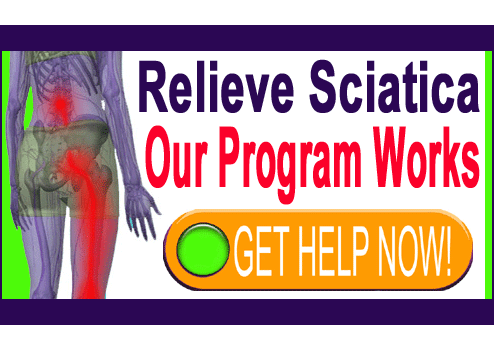 Once diagnostic grading has been established, the patient will have a better idea of an accurate prognosis and will be better informed about the need for treatment. We do not suggest consulting a non-medical professional as a primary caregiver or diagnostician for listhesis issues. While chiropractors and various types of therapists are perfectly suited to provide some types of treatment for spondylolisthesis, the condition is best managed with a medical doctor leading the care team, as severe listhesis can pose very significant health risks, such has paralysis or cauda equina syndrome.
Spondylolisthesis Diagnosis Topics
Below, we provide specific topical essays about various aspects of the diagnostic process for listhesis. We will focus on highlighting both the procedural techniques of the diagnostic evaluation process, as well as the equally important mindbody components of the journey. As each essay is made available, it will be added to the list below:
Misdiagnosed spondylolisthesis does not imply that the defect does not actually exist in most cases. Instead, it simply means that the vertebral slippage is incorrectly designated as a painful occurrence when it is likely to be asymptomatic and coincidental to any pain suffered. In these circumstances, the spondylolisthesis is nothing more than a scapegoat, forcing the patients to endure unneeded and ineffective treatment that targets the wrong causative source.
Spondylolisthesis classification is an important step during diagnosis, since each type of listhesis should be treated differently.
Spondylolisthesis grading evaluates the amount of slippage in the affected vertebral bone and then assigns it a rating based on percentage of displacement from anatomical "normal".
Grade 1 spondylolisthesis is the most common and least severe rating, accounting for the majority of diagnosed patients.
Grade 2 spondylolisthesis is the second most common degree of slippage and accounts for the second least clinically significant degree of migration.
Grade 3 spondylolisthesis is noted as the rating where the condition is now considered a potential health threat and might become symptomatic.
Grade 4 spondylolisthesis is the most clinically significant rating assigned to vertebral listhesis conditions and usually requires active medical care.
Spondyloptosis represents the worst grade in which the vertebral migration is more than 100%
Spondylolisthesis tests can include virtually any variety of medical imaging study used to visualize the backbone. Spondylolisthesis x-ray is inexpensive, fast and readily available, making it an ideal choice for many patients. However, spondylolisthesis MRI provides far more diagnostic insights about the regional consequences of listhesis on the greater spinal anatomy.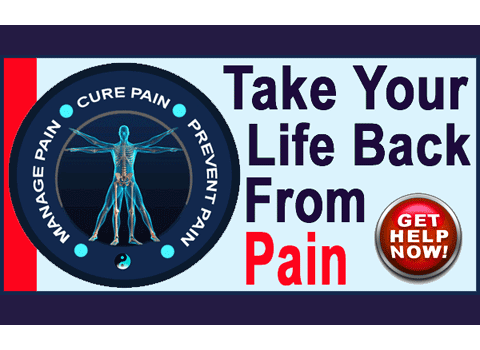 Should I get a second opinion on spondylolisthesis? In a word: Definitely.
Cauda equina syndrome from spondylolisthesis is a very serious consequence of advanced vertebral slippage in the lower lumbar spine.
Which is the best doctor for spondylolisthesis? Should I see an orthopedist, neurologist, physical therapist or chiropractor? Is seeing a spondylolisthesis specialist advised and what benefits will it provide me as a patient?
Spondylolisthesis Diagnosis Cautions
We always recommend seeking diagnostic evaluation from a spinal expert, such as an orthopedist or spinal neurologist. If you can find a medical practice that has both types of doctors, you are ahead of the curve when it comes to achieving the best diagnostic results. Be sure to seek a second opinion, especially if the original doctor is recommending treatment or surgery. Remember, most listhesis does not require professional medical intervention, although medical monitoring is always advised.
We also caution patients that some care providers might place their desire for money above the patient's best health interests. Always be wary of doctors who seem too pushy or financially-motivated. If you get a bad feeling from any doctor, or simply doubt the validity of anything they tell you, find a new physician. Medicine is a competitive business and you can vote for whom you trust by your consumer habits. In essence, spend your money wisely and do not allow any caregiver to convince you that you require treatment unless it is truly and objectively necessary and sensible given proper diagnostic standards.
---
Spondylolisthesis > Spondylolisthesis Diagnosis
---