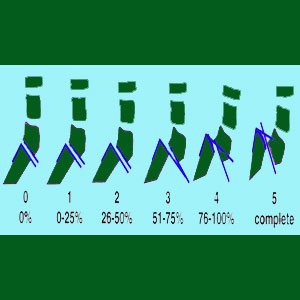 Spondylolisthesis grading is an objective system of classifying the severity of vertebral slippage into categories based on structural presentation. Grading is one of the most important aspects of the diagnostic process and will always be given top priority when listhesis is discovered on medical imaging studies, such as x-ray or MRI evaluations.
Grading should not be subjective and must be evidence-based. In most instances, this guideline is strictly adhered to by doctors, yet in some cases, we have witnessed mistakes being made. Sometimes these errors are results of mere carelessness, but in other circumstances, the miscalculations are purposefully made in order to make the vertebral migration seem worse than it truly is and therefore help convince that patient that invasive care is not only indicated, but may actually be a medical emergency. Although illegal, these types of intimidation tactics are more common than the general public might suspect and we can attest to their existence affecting a significant number of patients over our many years of advocacy work.
This dialog delves into spondylolisthesis classification using a standardized grading system to determine its clinical significance. We will discuss how gradings are used to determine treatment recommendations, as well as how they can be manipulated much to the patient's detriment.
Spondylolisthesis Grading System
Listhesis is classified according to the percentage of vertebral body that has migrated out of its original and anatomically-proper position. This measurement is able to be ascertained using a simple x-ray study, but can also be calculated using CT or MRI studies. In fact, the latest diagnostic imaging software usually has built-in tools and algorithms to automatically determine spondylolisthesis classification for physicians. Below, we detail the standardized system of grading for spondylolisthesis:
Grade 1 listhesis represents mild slippage of 1% to 25%. Most true listhesis conditions will be rated at a minimum of 10% slippage in clinical medicine.
Grade 2 listhesis describes moderate vertebral migration rated between 26% and 50%. At the lower end of this scale, patients tend to mirror expressions of grade 1, while at the upper end, expressions can come close to grade 3, making this the most subjective diagnostic classification when it comes to treatment recommendations.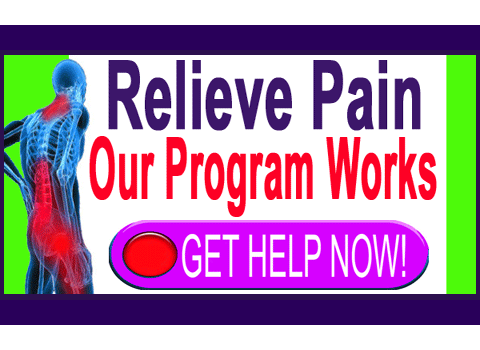 Grade 3 listhesis is considered severe vertebral displacement, rating between 51% and 75% slippage, and usually requires some form of treatment. Once again, the lower end and the upper end of this range usually provide very different clinical presentations and are therefore often treated like completely separate conditions.
Grade 4 listhesis is rated at over 75% migration and is almost universally symptomatic. We have seen some very dramatic cases where symptoms were never present.
Spondylolisthesis Evaluation and Treatment
Grade 1 conditions are almost never actively treated by enlightened doctors and therapists. Most are simply monitored to ensure that they do not progress to symptomatic or pathological levels. Pain that exists in association with grade 1 listhesis is virtually universally deemed to be unrelated to the vertebral migration.
Grade 2 conditions are usually also thought to be asymptomatic and innocuous in most cases, but monitoring is once again recommended. Treatment that is provided is almost always conservative and constructive, such as chiropractic, exercise or massage. High grade 2 listhesis, over 40% slippage, might be treated as grade 3 for practical purposes, especially if the patient experiences pain. This might not be wise, given the risks of many care regimens, unless verifiable pathology can be traced to a listhesis origin.
Grade 3 listhesis is usually treated conservatively whenever possible. Drugs become more commonly used in grade 3 patients, as do injections, electrotherapy and other types of pain management. Surgery rates rise as the degree of slippage increases, with a fair number of patients undergoing spinal fusion while still rated below mid level grade 3 classification.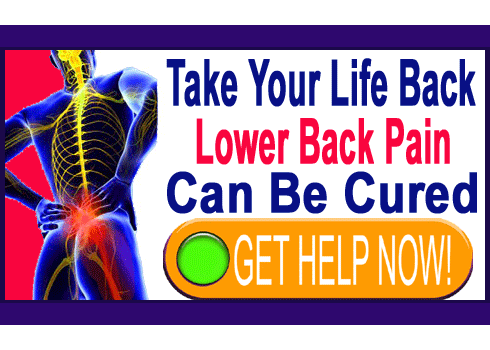 Grade 4 listhesis is virtually always actively treated and often surgically treated. Spinal instability is common and the more invasive types of fusions might be utilized to secure the worst cases of vertebral migration. Long-term use of powerful pain medicines is normal, but also very risky and detrimental to overall patient health. Alternative non-pharmaceutical pain management methods should be sought out and applied according to each patient's needs.
Spondylolisthesis Grading Errors
We have seen many errors in listhesis classification over our many years of patient advocacy work. Statistically, most cases we have witnessed were borderline and incorrectly graded upwards, even though they were one grade lower. We have also seen completely normal spinal studies being diagnosed as demonstrating spondylolisthesis which was objectively absent. These cases are iatrogenic and careless mistakes that could have been prevented with a bit of diligence by the diagnostician and their support staff. This is the reason we always recommend seeking a second opinion on all spondylolisthesis diagnoses and treatment recommendations.
Unfortunately, we have surely also seen cases where diagnostic grading was purposefully exaggerated in order to move a patient forward into profitable surgery. Some of these cases have come to our attention via civil litigation, while the most unfortunate cases came to us via letters from the hapless victims who actually had unnecessary surgery, but still had pain. Upon review of their cases, we clearly found their diagnosis to be falsified. These profiles account for several hundred patients over the past 12 years. Once again, if this is not reason to seek an objective second opinion, then nothing is…
---
Spondylolisthesis > Spondylolisthesis Diagnosis > Spondylolisthesis Grading
---