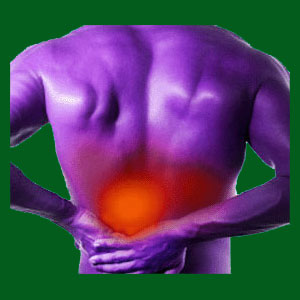 Are you experiencing spondylolisthesis pain standing? Standing posture can exacerbate some listhesis conditions and might even make it virtually impossible for some patients to stand for any significant length of time. Some patients can walk, but not stand still, while others have a difficult time ambulating normally, as well.
Standing is a normal activity that most of us take for granted until it is threatened by pain or functional inability. If a patient can not stand, they are greatly diminished in their abilities to work, perform domestic functions and contribute to their family's welfare. When patients can not stand at all, they often find themselves quickly disabled and falling deeper every day into a downward spiral of pain, disempowerment and depression.
This dissertation details the relationship between standing and spondylolisthesis symptoms. We will explain why standing might escalate symptomology, as well as provide some guidance for patients who are searching for relief.
Spondylolisthesis Pain Standing Expressions
The vast majority of listhesis patients who have pain while standing suffer from vertebral slippage in the lower back. This is the most common location for all cases of listhesis, typically affecting the L5 vertebral bone, located directly above the sacrum. Other lumbar spondylolisthesis patients simply can not stand due to leg weakness enacted by neurological compression of the cauda equina.
When pain occurs, it may come in many forms and affect different locations from patient to patient. Some patients suffer focused back pain at the lumbar region affected by the listhesis. Others suffer widespread lower back pain regionally. Still other patients suffer sciatica expressions in the buttocks, legs and/or feet. Patients might suffer a combination of these symptoms in patterned or unpredictable episodes when standing.
Patients who suffer from cervical spondylolisthesis might not be capable of standing upright for any length of time, but it is rare that standing actually causes them to experience pain. Most simply demonstrate functional deficits that will not allow their leg muscles to effectively hold their weight for long, if at all. The typical causative mechanism is central cervical spinal stenosis enacting cord impingement.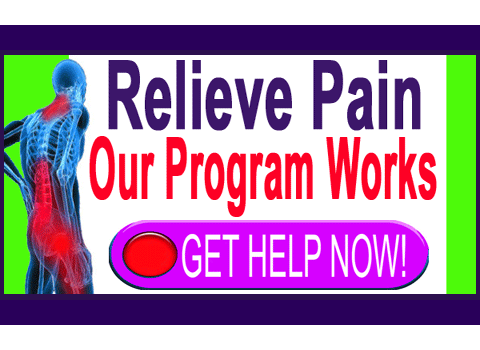 Causes of Pain When Standing Up
Spondylolisthesis in the lumbar spine can cause pain when standing for several reasons, including any or all of the following occurrences working alone or in combination with one another:
Anterolisthesis and retrolisthesis can compromise the structural stability of the spinal column in particular configurations or continuously. When the spine is unstable in only particular positions, standing might be an exacerbating factor. Instability can cause sudden muscular pain or neurological pain due to acute transient nerve tissue compression.
Lumbar listhesis can affect the weight bearing and transference capabilities of the lower spine, pelvis and sacroiliac, as well as the many muscles involved in these operations. Any of these tissues can become painful or dysfunctional due to degeneration, injury or imbalances that might be worsened while standing.
Standing for an extended time might put excessive strain on postural muscles in the lower back in order to stabilize a compromised vertebral column. This is why some patients only experience progressive pain, usually throughout the region, when standing for an extended timeframe.
Patients with lumbar or cervical listhesis might not have pain while standing, but might still be incapable of standing for long or at all. In these circumstances, the spondylolisthesis might be creating stenosis of the central vertebral canal and impinging on the spinal cord (cervical) or cauda equina (lumbar).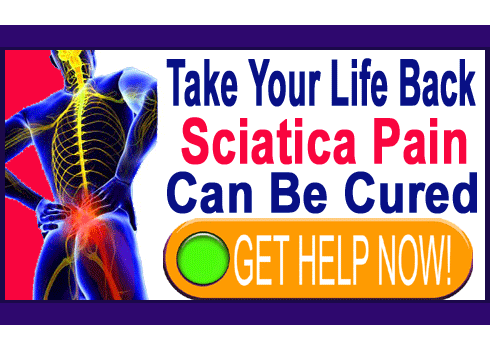 Relieving Spondylolisthesis Pain Standing
Some patients who have relatively stable cases of lumbar listhesis can benefit greatly from lumbar stabilization exercises to build the strength of the postural muscles and help support the compromise section of the vertebral column. These exercises might fully relieve standing-related pain, decrease its severity or at least prolong the duration of pain-free standing for indicated cases of listhesis.
Patients who experience standing related pain might also benefit from postural correction or the implementation of Alexander Technic to help them better understand what positions exacerbate their suffering and how small changes to these positions might improve their standing ability and comfort.
Patients with significant pain or the inability to stand are unlikely to benefit from any conservative course of therapy. In most instances, these high grade 3 and 4 patients demonstrate severe central canal impingement issues that will require drastic surgical intervention in the form of spondylodesis.
If a patients with grade 1 or 2 listhesis demonstrates the inability to stand or the expression of extreme pain while standing, the underlying cause might be ischemia of the spinal cord or nerve roots, while the spondylolisthesis may be an incidental finding. In these instances, treating the listhesis is sure to produce abysmal outcomes, while utilizing knowledge therapy to resolve the underling mindbody issues will likely be far more satisfying.
Spondylolisthesis > Consequences of Spondylolisthesis > Spondylolisthesis Pain Standing