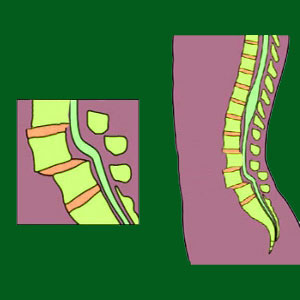 Multiple spondylolisthesis describes 2 or more adjacent or nonadjacent vertebrae migrating out of their typical position in the spine. Multiple listhesis conditions are very rare and often involve cases where massive trauma is the underlying cause of the spinal changes. In other scenarios, these double or triple spondylolisthesis problems can result from extreme spinal deterioration found in elderly patients.
Single spondylolisthesis is already a significant spinal abnormality that should be evaluated, monitored and possibly treated as medically indicated. However, multiple listhesis increases the odds for symptomatic occurrence, as well as spinal instability and neurological compromise. Therefore, multiple vertebral migration syndromes should always be closely managed by a specialist in spinal orthopedics or neurology.
This niche essay explains cases where more than one vertebral bone migrates out of their typical anatomical positions in the spine. We will explore the causes and consequences of multiple spondylolisthesis, as well as the usual therapeutic options for significant case profiles.
Adjacent Multiple Spondylolisthesis
Multiple listhesis conditions are not typical, especially when located adjacently. Most congenital and developed forms of degenerative and age-induced spondylolisthesis occur at a single vertebral level, which is typically L5 or L4. In the neck, listhesis can occur between C4 and T1 in most examples. Multiple listhesis issues also mimic these locations in more patients than not, although technically, they can occur virtually anywhere in the spine in far less common instances.
L4 and L5 are occasionally found adjacently migrated. C5 and C6 or C6 and C7 might be migrated at adjacent levels. Extremely rare, there might be 3 or more levels of listhesis, typically occurring at C5, C6 and C7. When multiple vertebral slippages occur, it usually is created due to several circumstances:
It is possible that massive congenital defects might affect multiple lumbar vertebrae, such as serious examples of spinal bifida or other spinal birth defects. Many of these babies are already born with neurological damage, besides the changes in normal spinal alignment.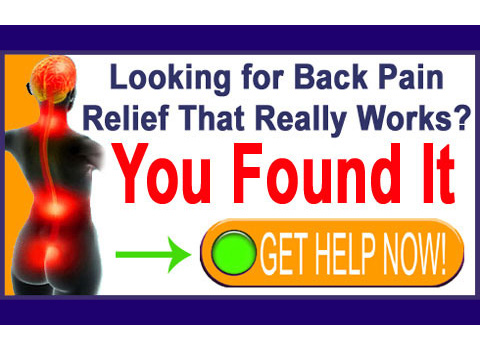 Extreme age-related changes to the spine, including excessive degeneration compounded by osteoporosis, can cause compression fractures at multiple vertebral levels, followed by migration of the same vertebral bones in the lumbar or cervical spinal regions.
Extreme trauma, such as that suffered during high speed motor vehicle accidents or very significant falls, can displace multiple vertebral bones anywhere in the body. These injurious scenarios often occur in the mid to lower neck in cases of whiplash.
Nonadjacent Multiple Listhesis
Multiple adjacent listhesis is not commonly seen clinically and usually reflects special circumstances as detailed in the section above. Slightly more common are cases of nonadjacent multiple listhesis, where 2 different vertebral bones which do not neighbor each other migrate. This can be the result of the same causative process, such as advanced age or degeneration, as well as traumatic causation. However, we see a substantial number where one vertebral migration seems primary and the other is seemingly reactionary in response to the first example of listhesis.
We have documentation of cases of patients who demonstrate hypermobile joints suffering anterolisthesis in the neck, typically near the apex of the lordotic curvature, followed by retrolisthesis at the base of the neck near the cervicothoracic juncture. We have also seen a few instances of reactionary secondary anterolisthesis at L1 or L2 in response to a primary retrolisthesis at L5 in the lower back. Typically, these nonadjacent response cases of listhesis are minor, self-limiting and might even self-correct if the primary vertebral migration condition is corrected.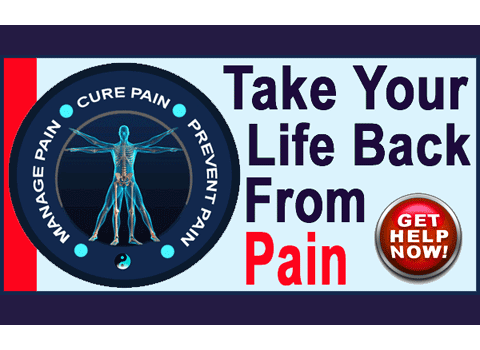 Multiple Spondylolisthesis Therapeutic Options
Multiple spondylolisthesis, like singular listhesis profiles, can not be corrected without dramatic surgical intervention. In cases where multiple vertebra have migrated nonadjacently, multiple separate spinal fusions must be performed to secure both vertebral bones into their respective typical locations.
For adjacent cases of multiple listhesis, a larger single spondylodesis procedure can be performed and is often extended an extra level or more up and down for added reinforcement, as well as to discourage the listhesis from spreading to unaffected vertebral bones once the fusion is in place. Remember that the fusion alone will add considerable stress to the backbone, so the fused levels must be able to hold the already compromised vertebral bones, plus the added strain of the fusion itself when stressed by movement and impact. Multiple listhesis conditions with adjacent affected vertebrae usually require surgical hardware to be implemented and left in place following full healing for added reinforcement, as well.
Spondylolisthesis > Isthmic Spondylolisthesis > Multiple Spondylolisthesis