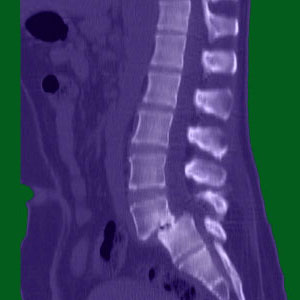 Failed spondylolisthesis surgery is the worst possible outcome of invasive vertebral migration care, often resulting in lifelong disability and reduced quality of living. Patients go into surgery with much trepidation, knowing the risks, but feeling hopeful that they will be cured of their terrible listhesis conditions through the application of spondylodesis. When spinal fusion fails to deliver good results, patients are left with few, if any, other options and might just have to resort to less ideal therapies just to find any measure of relief.
Vertebral fusion is statistically the worst spinal operation in existence. The procedure is inherently flawed in its design and execution, negatively impacting the vertebral column in so many ways. Worse still, fusion itself does not guarantee pain relief. In fact, many patients suffer exacerbated symptoms even once the spine is fully stabilized. However, the worst possible consequence of fusion is when it fails utterly. In these circumstances, there is little hope of ever regaining a normal life.
This dialog will explore the various degrees to which spinal fusion can fail in spondylolisthesis patients. We will explain why fusion might be unsuccessful and the consequences of various types of failures on patient pain scores and functional abilities.
Failed Spondylolisthesis Surgery for Stabilization
The primary goal of spondylodesis surgery is to stabilize the spine and restore the slipped vertebral bone(s) to their proper anatomical placement and alignment. In this regard, the surgery is virtually always successful. Fusions that are used for listhesis patients are almost universally hardware-assisted, helping them to bond strongly and hold well over time. However, complications can occur and prevent the fusion from actually fusing the bones, creating pain and possible instability once again in the regional spine.
Fusion can disappoint due to many reasons. We see lots of examples where the bone grafts fail, allowing some degree of movement despite the presence of reinforcing hardware. This is obviously a painful and terrible outcome that always results in additional operations and often, an escalation in the number of levels of fused.
In other cases, the surgical hardware fails to stay firmly attached, causing similar pain and the need for additional surgical intervention. When the hardware and grafts both fail, which is relatively commonplace, the spine can revert back to a state of significant listhesis, possibly entailing permanent neurological injury or even the risk of paralysis due to spinal cord or spinal nerve trauma.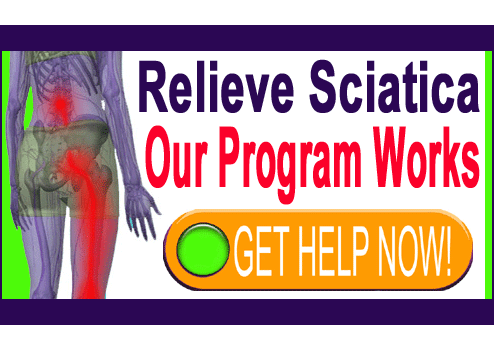 Failed Spondylolisthesis Surgery for Pain Relief
When all goes perfectly well and the spine fuses solidly, there is absolutely no guarantee that pain relief will be enacted. Fusion is not proven to provide reduction of pain for any diagnosis, including spondylolisthesis. Additionally, fusion itself is a major potential cause of back pain and disability. Therefore, it is very common that patients report ongoing or worsened pain postoperatively. Let's examine why pain might be present after spondylodesis surgery:
Pain can occur due to the circumstances detailed above when the spine does not fuse. In these scenarios, movement of a partially fused spine might be horrifically painful.
Hardware might create infection or irritation even when it holds firmly. We see this case profile often and it is very frustrating to patients. Typically, the pained person will be subjected to multiple rounds of medical imaging that show a firm bond in the fused levels. However, the imaging does not reveal the body's rejection of the attached hardware or the infection occurring in the holes used to attach the screws, plates, cages, rods and other devices. Since the hardware is at fault, the only solution is to remove it, thereby threatening the fusion itself and undermining the entire torturous treatment effort.
In many patients, there is nothing wrong with the fusion or hardware. The spine fuses and the anatomy accepts the hardware. However, pain remains or intensifies due to idiopathic reasons. Explanations for this common occurrence vary depending on case-specific circumstances, but can include all of the following possible reasons:
Fusion changes the natural function and design of the spine, placing exponentially greater stress on nonoperated vertebral levels. This can be immediately painful and accelerate degeneration, as well as increase the possibility of injury.
Spinal cord or nerve damage is a relatively common consequence of spinal surgery and might be the underlying reason for chronic symptomology postoperatively.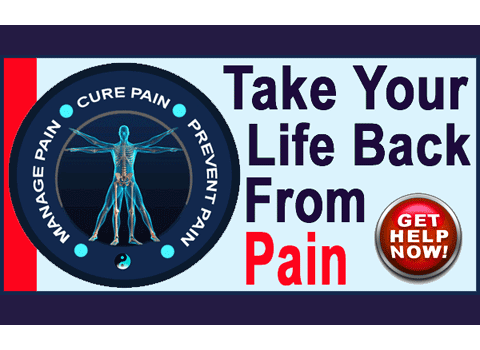 The diagnosis might have been wrong all along. We see this at epidemic levels of occurrence in patients with grade 1 and grade 2 listhesis who have dire back pain. Although not ideal fusion recipients, they are operated upon regardless and suffer permanent damage to the spine that is unfixable. It is the actual spinal trauma, combined with the true reasons for preoperative pain that remain untreated, which are to blame for continuing symptomology. The worst part is that many of these patients suffered from mindbody pain all along and never needed any medical care, since their listhesis was a coincidental finding.
Failed spondylolisthesis surgery can occur for all these reasons, as well as other less commonly seen possibilities. This is why we plead with patients to be absolutely sure of the accuracy of their diagnosis before seeking treatment and only proceed to surgical intervention if and when it is deemed objectively medically necessary to preserve life and neurological functionality by several qualified physicians.
Spondylolisthesis > Spondylolisthesis Surgery > Failed Spondylolisthesis Surgery