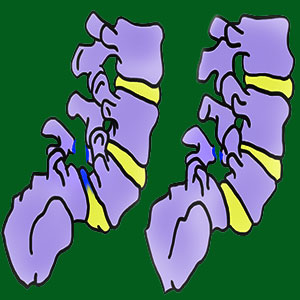 Spondylolysis describes a defect in the pars interarticularis, often created by traumatic fracture, congenital abnormality or both factors working together. Pars interarticularis defects are the most common causative process for listhesis and account for the majority of diagnosed patients who are subsequently labeled with isthmic variety of spondylolisthesis.
There are several distinct profiles of pars interarticularis defect and each expresses itself differently. Although pars-related vertebral migration can always be classified as isthmic-type listhesis, some cases can also be cross categorized as degenerative, traumatic or congenital, depending on the circumstances of onset.
This focused discussion centers on explaining the definition, causes, symptoms and consequences of pars interarticularis defects that may or may not lead to full spondylolisthesis.
What is Spondylolysis?
Spondylolysis is defined as a defect in the pars interarticularis. This is the section of lamina bone on the rear surface of the vertebrae which is posterior to the spinal canal and forms the border between the superior and inferior articular processes. The condition might involve traumatic fracture or a congenital malformation concern that undermines the strength of the vertebral bone. Pars interarticularis defects come in many types and can be created by several possible scenarios:
Congenital conditions often affect the pars interarticularis prior to birth. Statistically speaking, very few of these conditions are ever diagnosed early in life and most will only be visualized when and if full spondylolisthesis results in the future. Most congenital conditions creating spondylolysis are minor and nonpathological. These include elongated designs of the pars interarticularis that might weaken its structure and thin sections of lamina that might diminish the overall durability of the bone, possibly inciting fracture from even normal, non-traumatic mobility of the spine later in life. Some congenital abnormalities are more significant, including incomplete closure or the vertebral lamina (such as spina bifida) or hairline nontraumatic faults that are present from birth.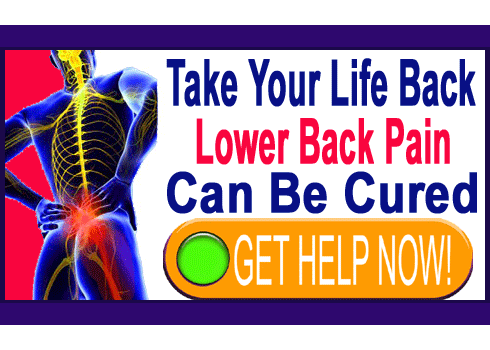 Spondylolysis can also occur in completely typical and normally-formed bones due to trauma or RSI conditions. Singular focal damage to a vertebral bone can create pars interarticularis fracture, as can multiple minor strains to the lamina section over a short time period. However, it must be noted that pars fracture is far more common in people who are disposed towards it due to congenital spinal atypicalities.
Resulting Spondylolisthesis Symptoms
Congenital pars defects are virtually always asymptomatic and will likely remain so, even given the eventual possible development of grade 1 or 2 spondylolisthesis. Some congenital issues, such as severe spina bifida might be symptomatic and pathological from birth, necessitating invasive care early in life, but these cases represent a small minority of pars defects that lead to listhesis.
When focal injury or RSI creates fracture of the pars interarticularis, regardless of whether a defect exists or not, the condition is likely to be painful, at least for a time. However, this is a guideline and not an absolute rule, as many cases of traumatic spondylolysis are asymptomatic. However, when pain occurs, the symptoms are usually more severe in patients without congenital abnormalities that already weaken the pars interarticularis section of lamina.
Symptoms generally include acute pain in the region, most commonly linked to mobilization of the affected vertebral bones. When the condition exists in the lower lumbar spine, as is the classic presentation, symptoms might also include sciatica. When the condition presents in the cervical spine, symptoms might also be experienced in the shoulders, arms or hands.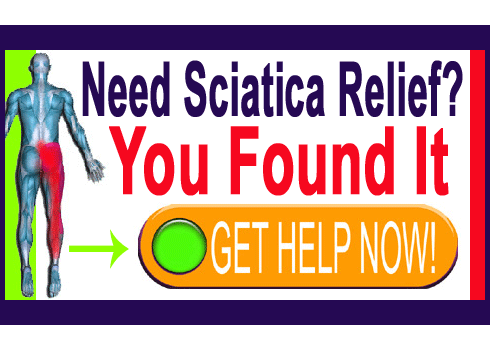 Spondylolysis Consequences
Some pars interarticularis defects are innocent and will never lead to any further issues with the spine. This can include congenital defects that do not result in vertebral slippage or traumatic fractures which heal completely and never result in spondylolisthesis. In some cases of traumatic fracture, pain might endure in the location, despite healing and a lack of vertebral migration. In very few of these cases, the pain might be structurally-induced, but in most cases, the lingering symptoms are likely to be caused by mindbody perpetuation of the expression via ischemia, which is a relatively common post-traumatic pain syndrome profile, especially in the presence of full organic healing of the fault.
In many cases of pars interarticularis defect, as well as cases of spontaneous pars fracture, the common result will be the development of vertebral slippage, forward or rearwards. This spondylolisthesis condition then has the opportunity to progress or not, depending on many case-specific factors. The most severe structural defects and fractures often lead to the worst varieties of listhesis, including potentially pathological grade 3 and 4 classifications. This is why every known pars interarticularis defect or fracture should receive proper monitoring and conservative care in order to minimize its ability to progress to potentially painful and problematic versions of vertebral migration.
---
Spondylolisthesis > Spondylolisthesis Causes > Spondylolysis
---