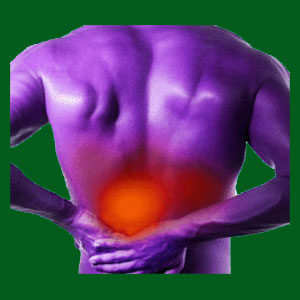 Spondylolisthesis fears are easy to understand and completely justified. Being diagnosed with a vertebral migration condition is frightening, since the disorder has extreme symptomatic potential in rare cases.
Patients often write to us fearing for their future. Patients are fearful about treatment, especially surgery, as this involves spinal fusion. Patients are full of anxiety over the possibility of being disabled by their condition or even suffering paralysis. It is clear from much of the correspondence that we receive that some patients are in an acute state of panic due to their terrible fear.
This essay details the fear which almost inherently accompanies a diagnosis of spondylolisthesis. We provide an objective evaluation of these fears, as well as why some examples are justified and others are unfounded.
Examples of Spondylolisthesis Fears
Below, we detail the most common fears held by patients who demonstrate vertebral slippage:
Chronic pain is a horrific fate to suffer and is often associated with spondylolisthesis. No one wants to be in pain for the rest of their life, which is why this is the most universally held fear among diagnosed patients.
Incontinence of bladder and/or bowels is possible in cases of severe listhesis. Due to the disruptive potential of these symptoms, living a normal life would be difficult, if not impossible.
Sexual dysfunction can affect both men and women in dramatic examples of listhesis. Additionally, pain during sex can make the act a torture, rather than a pleasure, even if all the anatomical parts continue to work normally.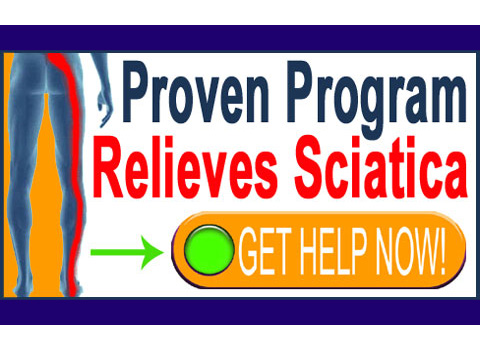 Disability can prevent a person from earning a living, as well as attending to family matters and fulfilling all types of responsibilities. Disability can result from very significant listhesis, making this a very frightening proposition for patients to consider.
Paralysis can result from extreme compression or compression injury to the spinal cord and/or spinal nerve roots. While paralysis is one of the least common consequences of spondylolisthesis, it can occur, especially when a patient is subjected to additional trauma, such as a fall, act of violence or motor vehicle accident.
Source of Mindbody Fear
Any diagnosis of a spinal abnormality can create fear by itself. This is normal and understandable. However, some factors can encourage additional fear and worsen existing fear, while other factors can help relieve fear and prevent new fear. Let's explore some of these factors below:
Opportunistic care providers often use fear as a psychological weapon. The more frightened the patient is, the easier it is to get them to acquiesce to the most costly, lengthy and/or invasive types of treatment. Some care providers purposefully utilize the power of the nocebo effect to make patients incredibly fearful and use this fear to benefit financially.
Getting a second opinion is always advised. Make sure that the second doctor is not a colleague of the first in order to maintain objectivity and honesty during the diagnostic re-evaluation.
Patients are often ignorant about the facts of spondylolisthesis. They might research using poor sources which scare them more than educate them. Remember that many online sources of research are geared towards getting a patient to buy a specific product or service. Fear is once again purposefully used as a weapon of commerce in this regard.
Knowledge is the best way to combat fear, particularly in cases of grade 1 and 2 listhesis. This truth is one of the main motivators for our continuing efforts to help chronic pain patients with our free, objective and expertly written web resources.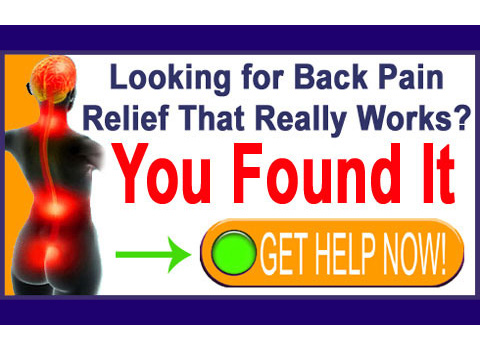 Patients might demonstrate severe cases of listhesis and therefore, their fears might be completely justified. Care providers must inform them of the risks of these grade 3 and 4 conditions and it is natural that the emotional impact of such a diagnosis can be devastating.
Managing Spondylolisthesis Fears
We strongly recommend learning all that you can about spondylolisthesis in general, as well as your specific diagnosed variety of the condition. The more you know, the less fear will affect you, since fear feeds on the unknown.
Learn to accept the possible consequences of listhesis, while continuing to live your life. Do not be so fearful as to stop living, since then the condition has defeated you even if no negative consequences ever happen in the future. Instead, move forward in life and surround yourself with the help you need, including medical, psychological and social support.
We write much about fear on many of our websites and the powerful negative health effects that it can create. We also endorse the Chronic Pain Coach's ideas about fear and highly recommend reading this short essay on the subject of fear and chronic pain to better understand how fear is often much worse than the listhesis itself…
We also cover fear in great detail in our acclaimed book The Power of Fear. It is part of our proven pain relief system.
Spondylolisthesis > Psychosomatic Spondylolisthesis Pain > Spondylolisthesis Fears